Do you know what a favicon is? If not, it's time you got familiarised!
Favicon is the small image that appears in the top-right corner of your web browser when you're viewing a page, and it's usually used to identify a website.
It can be a simple logo. It helps you quickly and easily identify a particular website when you're looking for it.
Favicons are a great way to help you quickly recognize and remember a website, especially if multiple tabs are open in your browser. So, if you want your website to stand out, add a favicon!
Benefits of Using a Favicon
Favicons are essential to website design and can make a big difference in how users perceive your website.
Including a favicon on your website can go a long way in boosting its credibility and professional appearance.
Favicons are icons that are closely related to the name of your website. They help visitors remember your website and associate it with a specific brand. This is extremely important for smaller businesses since some potential customers may not have heard of your business before.
Best Practices for Favicon ICO File
When you make a favicon icon, it's good to follow these best practices:
A favicon should be simple so they'll be easy to see in small sizes
Don't use more than three colors in the favicon.
Don't include a lot of lines or letters.
Logos and branding should be reflected in your favicon icons.
Online Tools To Create Favicon
It allows you to make favicon icons from text, images, or emojis.
One of the unique features of this free favicon generator is that it offers a preview of your icon.
Ionos favicon generator lets you create a favicon icon, use initials, or load an image you want to use to make a favicon.
Transparent icons can be created with Favic-o-Matic.
This allows you to set the file name and version to prepare the code for insertion.
Like Paint, it has a type option, brush, eraser, etc. If you already have an icon, import it into X-Icon and crop it to available sizes.
Antifavicon is an open-source tool that differs from all other instruments.
When you upload an image to Genfavicon, you can crop it. Additionally, you can preview what your new favicon icon will look like in the browser.
Faviconr is a simple option for a free favicon generator.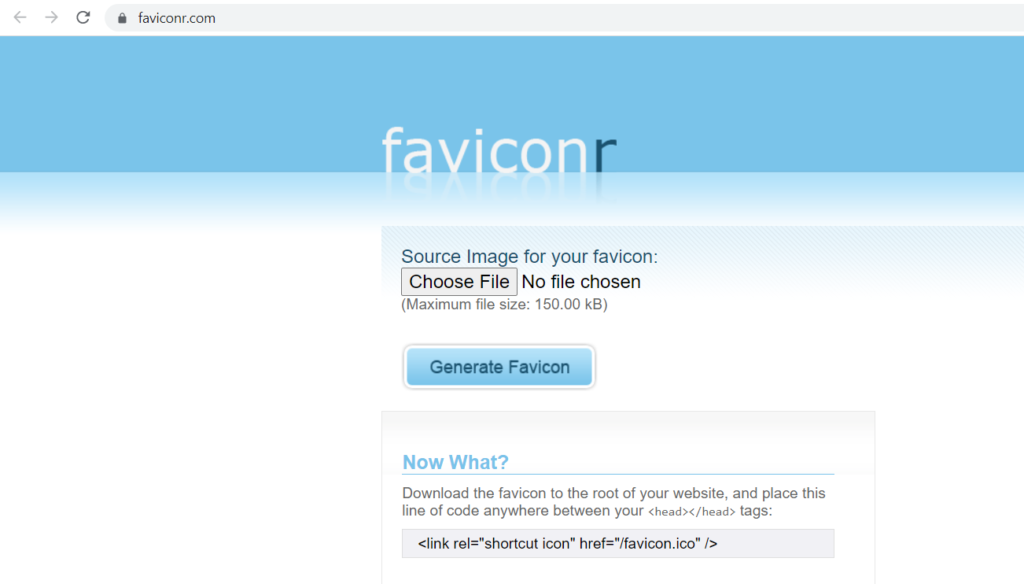 Recommended Tutorials for Further Reading:
FAQ about Favicon
How do I add a favicon to my WordPress site?
Adding a favicon to your WordPress site is easy—log in and go to appearance> Customize. After the Customizer loads, click on Site Identity in the menu on the left and click on the Favicon tab. Next, upload your favicon file into the Favicon box and click Save Changes. That's all there is to it!